How To Configure Outlook on Mac (Big Sur)
From ECE Information Technology Services
Jump to navigation
Jump to search

These instructions are for Outlook 2019 running on Mac OS X 10.15 (Big Sur). Can be applied to other OS as well.
Set Up Your Email
Launch Outlook for the first time and it will automatically launch the New Account Wizard
In the "Email" field, enter in your ECE email address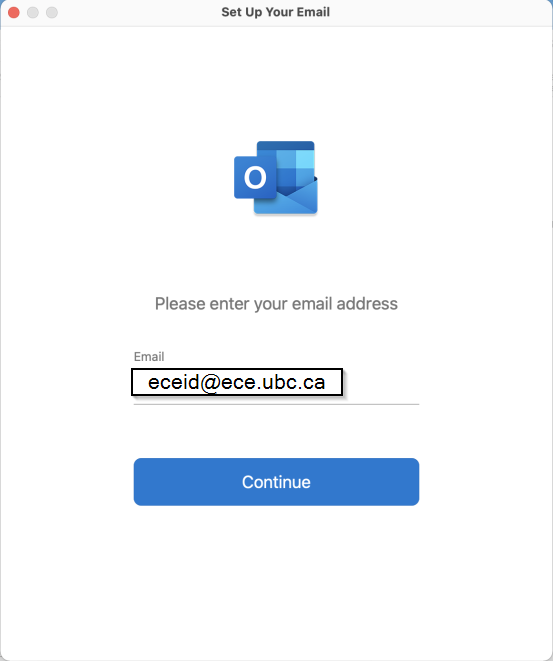 Click Continue
Select "IMAP/POP"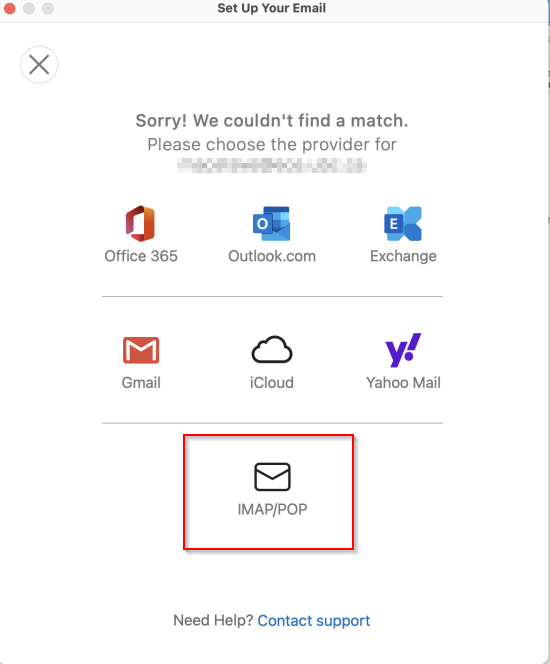 In the IMAP/POP window, fill in the fieldboxes as follows. Replace "eceid" with your own ECE ID. Password is your ECE acocunt password.
Set the incoming and and outgoing server and click on Add Account