How To Configure Eudora
From ECE Information Technology Services
Jump to navigation
Jump to search

Only the version 5.2.1 of Eudora supports the latest Secure Socket Layer implementations used by our mail server. You must upgrade to 5.2.1 or newer.
Using Eudora with SMTPS and IMAPS
From the Tools menu, choose Personalities. Right click on the Person/Account you wish to configure; choose Properties.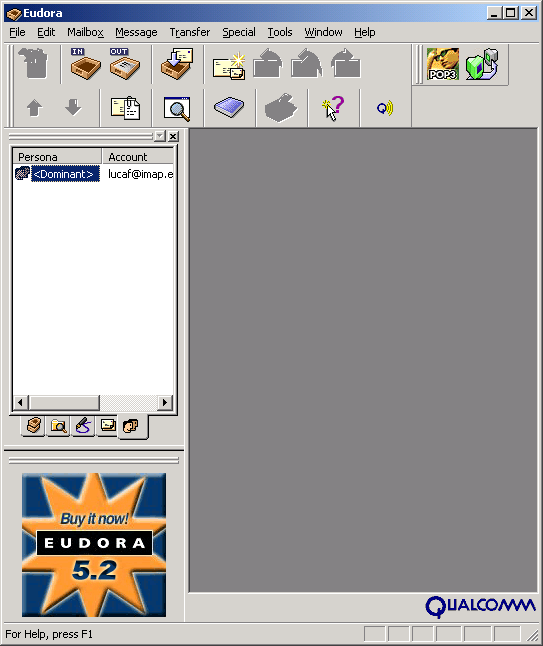 From the Generic Properties tab, ensure that:
SMTP Server is set to mail.ece.ubc.ca
Authentication allowed is ticked
Secure Sockets when Sending is set to Required, STARTTLS or Required, Alternate Port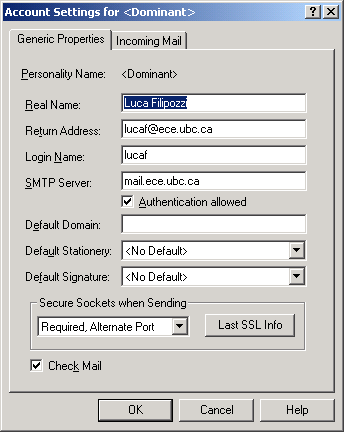 From the Incoming Mail tab, ensure that:
Server is set to imap.ece.ubc.ca
Configuration is set to IMAP
Secure Sockets when Receiving is set to Required, Alternate Port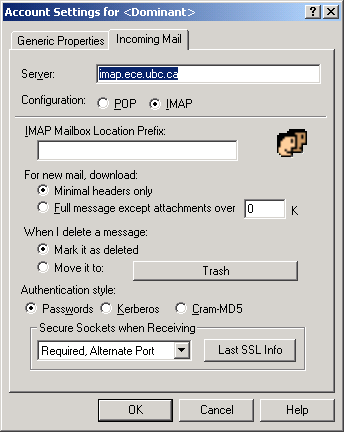 Eudora (as of version 7.1) does not recognize the certificate authority that issued the SSL certificates for imap.ece.ubc.ca and mail.ece.ubc.ca. Therefore, the first time you send or receive mail, you will encounter a "Certificate Error: Cert Chain not trusted" dialog. Answer "Yes" to trust the certificate.
See Also