How To Configure Thunderbird
From ECE Information Technology Services
Jump to navigation
Jump to search

These instructions are for Mozilla Thunderbird 2.0.
The New Account Wizard
To enter the New Account Wizard, use the Tools menu to select Account Settings.... Click the Add Account... button. (The first time you launch Thunderbird, you will enter the New Account Wizard automatically.)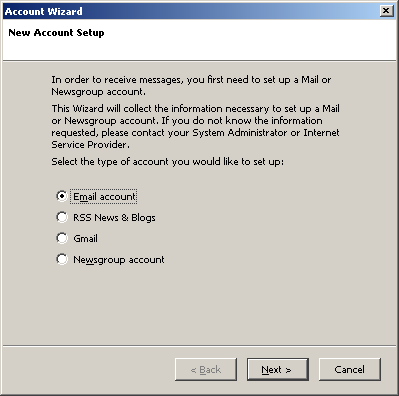 Enter your real name and your e-mail address (which is username@ece.ubc.ca).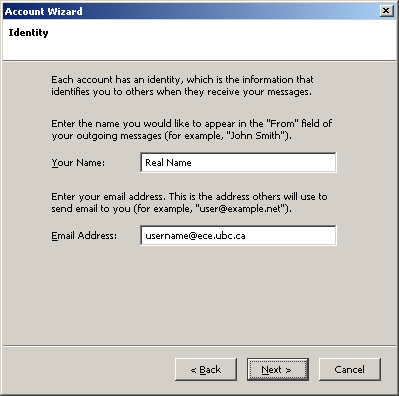 Then instruct Thunderbird to use the ECE mail servers, imap.ece.ubc.ca and mail.ece.ubc.ca.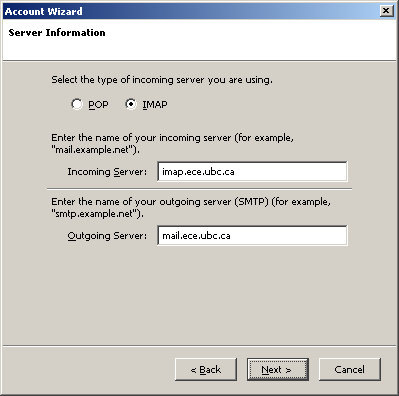 Enter your username twice.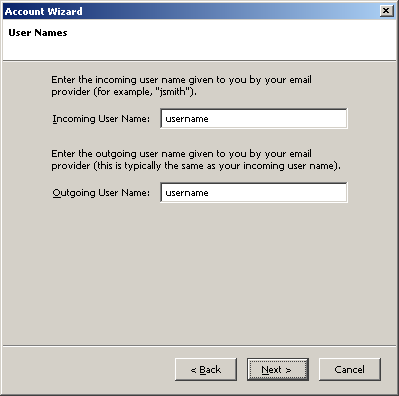 Give a name under which to save the configuration. You can call it whatever you wish; the suggested default works.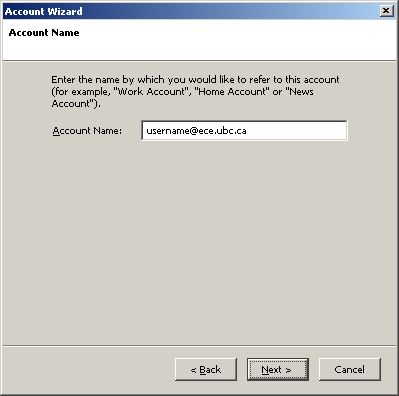 More Configuration Steps
Since the New Account Wizard does not prompt you for the required encryption settings, the first attempt to connect to the server will fail. You will need to enter these settings manually through the Account Settings screen (which you can bring up using Tools > Account Settings...).
Under Server Settings, choose SSL. This will automatically change the port number to 993.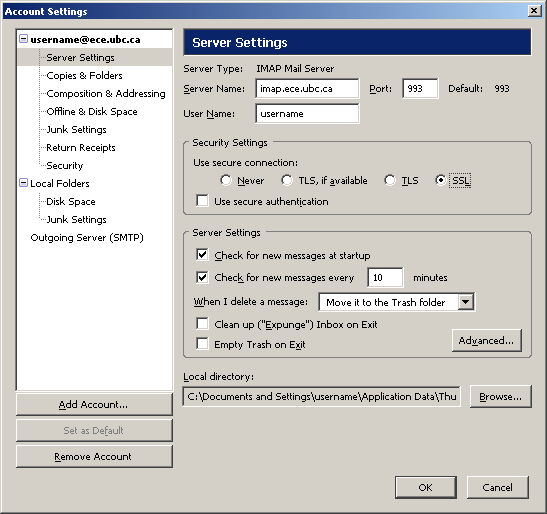 Under Outgoing Server (SMTP), select the mail.ece.ubc.ca server and click Edit.... In the dialog, select TLS and change the port to 587.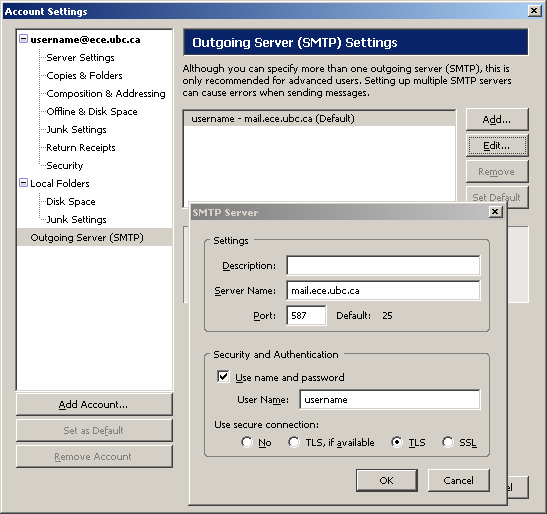 See Also